The Top 31 Christmas and Holiday Memes
The Top 31 Christmas and Holiday Memes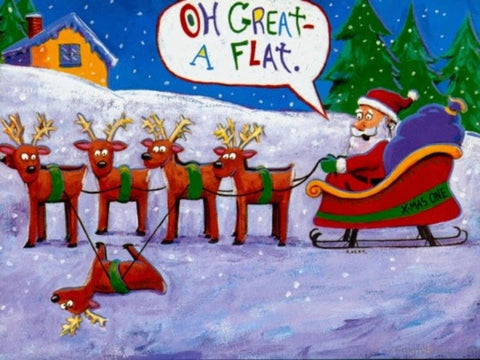 The funniest Christmas meme jokes that will knock your Christmas socks off! Here's to a good laugh - it's great for the soul especially if you are feeling a little bit Christmas stressed! 
Top 1 - 5 Xmas Memes:
1. Say what??
2. Elves rule!
3. Gone fishin'
4.New age Santa! 
5. When your birthday falls on Christmas!
Top 6 - 10 Xmas Memes:
6. Oops Santa - wrong chimney!
7. Christmas therapist time!
8. Beware - you should be sleeping! 
 9. Sign of the elf times!
10. Star bucks perks!
Top 11 - 15 Xmas Memes:
11. Rudolph's faux pas!
12. Christmas lights - all for one and one for all!
13. Says one house to another!
14. He sees you when you're sleeping, he knows when you're awake...
 15. Elves just asking...
Top 16 - 20 Xmas Memes:
16. A 'punny' mistake!
 17. To poop or not to poop - that is the question?
18. Just in case!
19. A reindeer flatty!
20. Under the mistletoe...
Top 21 - 25 Xmas Memes:
21. Better the devil you don't know than the devil you know!
22. Christmas nest hoarder!
23. Just more convenient?
24. Don't mess with Rudolph!
25. Does Santa age??
Top 26 - 31 Xmas Memes:
26. Santa does visit every country in the world!
27. Christmas farts!
28. The song didn't end this way? 
29. Christmas weather report?
30. Just a friendly game of scrabble...
31. Hmm Christmas stocking versus a pinata?
Share these best Christmas memes with your family and friends LOL

Subscribe to our Christmas Club and get a free song!
Choosing a selection results in a full page refresh.
Press the space key then arrow keys to make a selection.